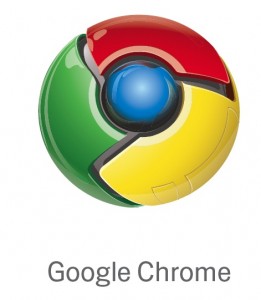 Google the Mountain View-based search giant announced a new Stable release of Google Chrome 8 desktop internet browser. Google Chrome 8.0.552.215 Final is now available for download.
Google Chrome 8 comes with new features like built in PDF viewer and hundreds of bug fixed. Its now more stable and faster than before. In my personal view its take less memory in compare of earlier Google Chrome 7 version.
Jason Kersey, from the Google Chrome team said, "The Chrome team is happy to announce our latest Stable release, 8.0.552.215. In addition to the over 800 bug fixes and stability improvements, Chrome 8 now contains a built in PDF viewer that is secured in Chrome's sandbox".
Adobe Flash and PDF Viewer which have been integrated closely into the browser, no longer requiring users to download and install the plug-ins manually. Google turned to sandboxing as a security mitigation designed to ensure that users are protected against attacks targeting vulnerabilities in Chrome which included Flash and PDF flaws, even though the browser's code might not be exploited.
Security Fixes Google Chrome 8.0.552.215 Final:
~ Low Possible pop-up blocker bypass.
~ Medium Cross-origin video theft with canvas.
~ Low Browser crash with HTML5 databases.
~ Low Prevent excessive file dialogs, possibly leading to browser crash.
~ High Use after free in history handling.
[Linux / Mac]
~ Medium Make sure the "dangerous file types" list is uptodate with the Windows platforms.
~ Low Browser crash with HTTP proxy authentication.
~ Medium Out-of-bounds read regression in WebM video support.
~ High Crash due to bad indexing with malformed video.
~ Medium Possible browser memory corruption via malicious privileged extension.
~ High Use after free with SVG animations.
~ Medium Use after free in mouse dragging event handling.
~ High Double free in XPath handling.
At the same time update Chrome 8.0.552.215 to the Stable Channel, Google also updated Beta Channel. Chrome 9.0 also ready for the Beta Channel. If you still running Chrome 7.0, you should upgrade to Chrome 8.0 as soon as possible using about page or download from below.
For Windows Download and run the installer for the desired channel:
Stable channel:
http://www.google.com/chrome?platform=win
Beta channel:
http://www.google.com/chrome/eula.html?extra=betachannel
Dev channel:
http://www.google.com/chrome/eula.html?extra=devchannel
Note: Installing Google Chrome will add the Google repository so your system will automatically keep Chrome up to date. If you don't want Google's repository, do "sudo touch /etc/default/google-chrome" before installing the package.