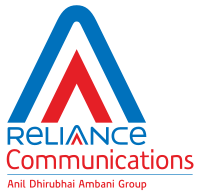 Reliance Communications, one of India's largest telecom service provider has launched a Missed Call Alert Service with some enhanced features and they call it - MCA 2.0 with Notify Me.
Reliance Communication, Head of VAS- Anil Pande said,
"Missed Call Alert Service 2.0 with Notify Me is a great convenience for Mobile users. It offers both Caller and Called Party instant notification to connect again, without being bothered with repeatedly attempting to connect"
How does this work?
Reliance Customers will receive missed call alert as at present – which tells a subscriber if they have missed a call due to their phone being either out of coverage area, battery exhaustion, phone is busy or switched off. In addition, 'Notify Me' alerts the callers, whose attempt to ring someone have failed, that the called number is now available to receive a call from them.
How to activate this service?
The missed call notification sms will detail the calling party's mobile number, time & date when the call was made, whereby calling parties will receive a sms saying that the called party is available to receive calls.To subscribe to this service, the customers have to type "M" and send an SMS to 51234(toll free). Customer will be charged Rs.15/- for 30 days for unlimited alerts.
Also this service can be activated through any Reliance outlets, Chat, e-recharge and also from Reliance Mobile Store and their popular Reliance World outlets which is across India. Its a pretty nice service for people who would never want to miss those important calls from you wife, boss etc.